C.V. Pillar Campaign
  Making just choices 2015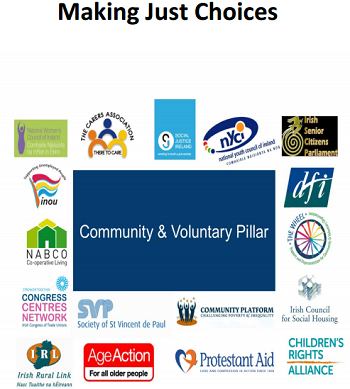 CV Pillar: Securing a viable future in precarious times. February 2011
Cover image for CV PILLAR SECURING A VIABLE FUTURE IN PRECARIOUS TIMES 18 FEBRUARY 2011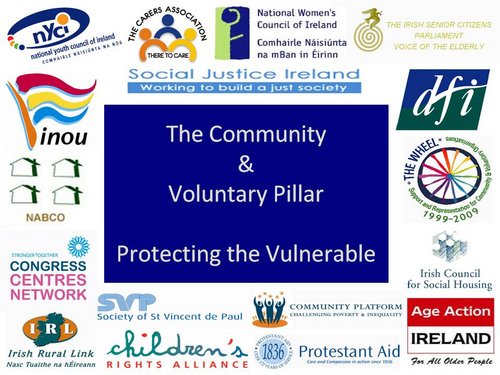 The INOU, in partnership with the 16 other Community and Voluntary organisations that make up the C&V Pillar, have begun a campaign to highlight the need for the Government to develop an intergrated national recovery plan.
We Must Protect Vulnerable People! We Must Protect Social Services! Our public services - and the people who depend on them - must not be sacrificed to fund a superficial recovery. We need a plan to protect vulnerable people. People who can afford to should contribute more to the cost of recovery. We need an integrated social and economic recovery strategy to share the burden of adjustment fairly
On the 14th of September 2009 this campaign began with the launch of a pillar document outlining a five point plan on how to create such a five-point integrated recovery strategy. This document will also form the basis for a submission to the Joint Oireachtas Committee on Finance and the Public Service looking at the Mc Carthy Report.
Please click on the cover of the document below to view the full version of the Pillar's five point plan.
Cover image for community_and_voluntary_pillar_briefing_14_09_2009.pdf