INOU Pre Budget Campaign 2010
Cover image for Cover of PB Submission 2010
Budget 2010 will be a defining moment in Ireland's social and economic development. In our Pre-Budget Submission the INOU covers seven issues of social and economic importance for unemployed people including: income adequacy; welfare to work and job maintenance; active labour market programmes; self-employment; education and training; taxation; and the labour market. By clicking on the cover picture of the Pre-Budget Submission to the left you can read or download the full version. Here on this campaign page we will highlight these seven issues raised in our Pre-Budget submission and make some suggestions as to how the Goverment can best address these issues in Budget 2010.
************************************************************************************
Week 1: No Social Welfare Cuts
The first of these issues is income adequacy and the INOU's strong message to Government "No Social Welfare Cuts". The INOU challenges all calls to reduce the basic social welfare rate. Price deflation and other arguments used in the McCarthy report fail to take into account the reality facing many welfare recipients. The INOU feels very strongly that impoverishing people who will face increasing challenges in securing employment in a rapidly changing labour market is not the way to proceed. For further details on exactly what the INOU is calling on the government to do in relation to income adequacy please refer to our full pre budget submission for 2010.
************************************************************************************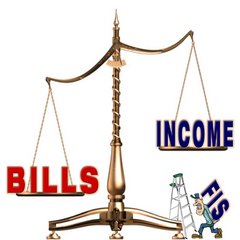 Improve Access To Family Income Supplement
Week 2: Welfare To Work and Job Maintenance
The rapid rise in unemployment and the lack of job creation presents not only a new dynamic for 'welfare to work' issues but has the potential to compound issues not properly addressed for long-term unemployed people and others during the boom years. For many people on reduced hours, accessing a social welfare payment is particularly problematic because their hours of work are irregular. In the interest of job maintenance and retaining people in employment this dynamic should be addressed. Addressing 'in-work' poverty, by automating access to Family Income Supplement through a flagging mechanism within the tax/welfare system would be an important development. FIS could play an important role in maintaining people with families in work and should be fully utilised.
************************************************************************************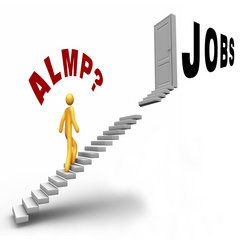 Increase and improve Active Labour Market Programmes.Week 3: Active Labour Market Programmes
Active Labour Market Programmes (ALMPs) have played an important role in creating access points for groups distant from the labour market including the long-term unemployed.
A skills gap is growing in the labour market and it is vitally important that no group is left behind as Ireland strives for a 'smart economy'. Well designed labour market programmes integrated into a more pro-active and client centred employment service are required to tackle unemployment and social exclusion.
To address the needs of those who are particularly distant from the labour market the INOU is calling on the Government to increase the number of places on Community Employment and the Community Services Programme, and rejuvenate the Jobs Initiative.
To build on these initiatives the issue of progression must be properly addressed. Progression has three aspects: training, education and ultimately employment.
The new initiative Work Placement Programme must address the issue of participation costs for unemployed people. And the Government must do more to sell this and other labour market programmes to employers if they want these programmes to ultimately succeed.

************************************************************************************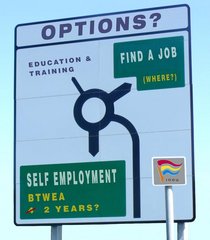 Week 4: Supports for Employment and Self-Employment
In April's Budget the Back to Work Enterprise Allowance (BTWEA) was changed to make it accessible to unemployed people entitled to Jobseekers Benefit or people who had been unemployed for a year and were entitled to Jobseekers Allowance.
To fund this change the Government closed the Back to Work Allowance and reduced the length of time someone could participate on BTWEA.
So for someone in receipt of Jobseekers Allowance the time period is now 2 years instead of the previous 4. For someone entitled to Jobseeker Benefit they can opt to access BTWEA instead of their JB payment for the length of time they were entitled to JB (9 months if they have less than 260 PRSI contributions; 12 months if they have more than 260 contributions).
The INOU is concerned that in the current challenging economic context it will be extremely difficult for anyone to get a business off the ground in a year or less and so is calling on the Government to extend the duration of the BTWEA to a more realistic time period i.e. three years.
It is extremely important that the Government attend to the welfare implications for people addressing their unemployment through self-employment. The INOU is very conscious that a lot of people currently waiting for a welfare payment were self-employed and often unaware of the implications of this in terms of accessing an unemployment payment. Their welfare needs must be met.
And for anyone availing of the BTWEA, clear information must be provided that highlights the welfare implications of this option for people and offers a choice to pay a different PRSI stamp.
************************************************************************************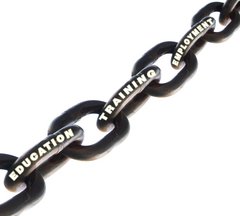 Week 5: Linking Education and Training to Employment
Ireland has set itself a goal of "a vibrant, knowledge-based economy and stimulating enterprise and productivity" (T16). To achieve this goal and to do so in an inclusive manner requires a considerable increase in education and training provision if unemployed people are to be able to fill the 'jobs of tomorrow'. It would be foolish of Ireland to think it can pursue a knowledge-based economy without such investment.
The INOU has welcomed recent developments in this area and in particular the links made between the part-time education courses and the potential employment opportunities arising from the knowledge-based or smart economy. However these initiatives are but a drop in the ocean when one considers the numbers of people unemployed and the re-emergence of long-term unemployment.
And so the INOU is calling on the Government to:
- Ensure that there is a seamless transition between welfare and education / training opportunities;
- Provide a broad range of quality and accessible training and education that incorporate clear progression paths;
- Ensure that people's participation on training and education courses is voluntary; and that
- Ensure that training, education and employment services are responsive and flexible in meeting unemployed people's needs in a rapidly changing labour market.
Underpinning all of this the Action Plan for the National Skills Strategy should be published as a matter of urgency.
************************************************************************************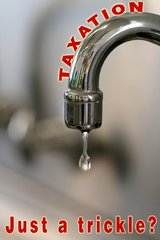 Week 6: Broadening the Tax Base
Taxation is the focus of our pre-Budget campaign this week. The over reliance on expenditure taxes, which gave rise to a surplus in the boom and now a trickle in the bust, was a key issue in undermining the public finances. A broader tax base is essential for Ireland's recovery and development.
In order to broaden the tax base and raise additional revenues the INOU would urge the Minister for Finance to take immediate action on the Commission on Taxation's recommendations on tax expenditures. As the Commission notes tax expenditures have the potential for unequal distribution of public resources, can facilitate tax avoidance, lack cost restraints, lack visibility and are rarely reviewed.
However, the INOU would not agree with the Commission's call to tax Child Benefit. The Commission itself distinguishes between tax reliefs which may result in income forgone and those that are used to address other policy issues. Access to affordable childcare is crucial to support women's participation in the labour market and in particular lone parents for whom it is a significant welfare to work issue.
The introduction of a carbon tax is advisable however it must also be poverty proofed. It is essential that alternative and constructive strategies are devised to support disadvantaged people to reduce their carbon footprint.
Remove anyone earning less than National Minimum Wage from the tax net. This progressive policy decision was reversed in the Supplementary Budget with the application of the Income Levy from incomes greater than €15,028.