FREE Public lectures Carmichael Centre
9 March 2017
the Carmichael Centre is delighted to announce its forthcoming series.
These lectures will take place in Carmichael House (7.00pm-9.00pm) and will be on the theme 'Reimagining Irish Civic Society.'
There is an exciting line-up of excellent speakers in what promises to be an engaging and thought provoking series
Lectures are FREE but places are limited so please register by clicking this link For information on any of these events please contact Ken Kilbride on 01-8735702 ext. 313, email: ken@carmichaelcentre.ie
Fergus Finlay on the9 February 2017 19:00 – 21:00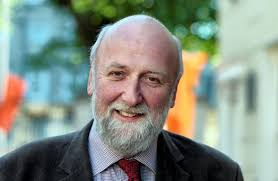 Since June 2005 Fergus Finlay has been Chief Executive of Barnardos, Ireland's largest children's charity. For around twenty years prior to that he was employed as Senior Adviser to the Labour Party, serving in three Governments and working for the Party in opposition. He was one of the drafters of the Downing Street Declaration and was centrally involved in the election of President Mary Robinson in 1990, together with other political events of the period. He also served for three years as a Director of Wilson Hartnell Public Relations.
Ivana Bacik on the 9 March 2017 19:00 – 21:00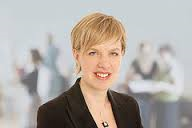 Senator Ivana Bacik, LLB, LLM (Lond), BL, FTCD, is the Reid Professor of Criminal Law, Criminology and Penology at Trinity College Dublin (previously held by Mary Robinson and President Mary McAleese). She is a qualified Barrister, and a Senior Lecturer and Fellow of Trinity College Dublin (elected in 2005). Proficient in Irish, Spanish and French, Ivana has lectured widely in Europe on legal, social and human rights issues. She has been active in many human rights campaigns with a European dimension.
Carmichael Centre is home to 48 charities and provides shared services and targeted supports in-house to over 40,000 people from all over Ireland every year.
Within the hub people network, share resources, share ideas and inspire each other daily. Since 1990, Dublin Hub has grown from one shared building (Carmichael House) to include Coleraine House and Richmond Office Suite today.Carmichael Centre was founded on the vision of a better society. This vision continues to inform the work of Centre staff, volunteers and board members.
for more information about Carmichael House and all the services and supports they offer please follow this link
Venue
Carmichael Centre, Dublin
Location Map