Brid O'Brien @ClaireByrneLive
4 Oct 2016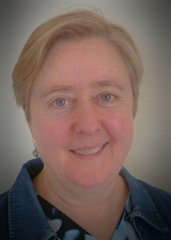 Claire Byrne Live Extras: What to expect in Budget 2017
With Budget 2017 just a week,what tdo he politicians have on offer for you. The political panel tonight is Government Chief Whip Regina Doherty, Fianna Fail TD Jim O'Callaghan, Sinn Fein TD Eoin O'Broin and Brid Smith TD AAA/PBP.
Brid O'Brien, Head of Media and Policy INOU 
repsonds to the question  "Are Social Welfare Rates too high"? (06:21m)  Please CLICK here to see the segment 
" Social welfare rates are not too high at all.  Basically, people are struggling.The poverty rates facing people who are unemployed, people who are parenting alone,and others trying to manage on welfare payments are extremely high. They're way, way above the National Average*
so we really need to see an increase, in the welfare rates for people.
Young unemployed people are on reduced payments.  These are young people who either don't have means themselves or are living in families without other means and they really are struggling to manage.
So I think as a society, if we're serious about fairness and equality, we need to address the poverty thats facing people"
*According to the most recent Survey on Income and Living Conditions (SILC) 2014, unemployed people's at risk of poverty rate was 35.9% in comparison to the national figure of 16.3%; their deprivation rate was 53.4% in comparison to a national figure of 29%; and their consistent poverty rate was 22.6% in comparison to a national figure of 8%.
to read the full Pre Budget Submission please click here
to see more details about Jobseekers Allowance and Allowance for those under 25 please follow this link