Gorey Family Resource Centre Ltd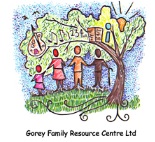 Address
Charlotte Row, Upper Main Street, Gorey, Co. Wexford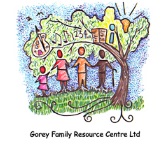 About the centre
Gorey Family Resource Centre opened to the public in August 2010, the Centre receives core funding from TUSLA as part of the National Family Resource Centre Programme. The Centre has continued to flourish and today offers a very broad range of supports, activities and services to the community of Gorey.
Gorey Family Resource Centre is a Limited Company and Registered Charity managed by local volunteers.
See our website on the right for more information.
Contact Details
Tel : 053 948 9017
Email : anitagoreyfrc@gmail.com
Web : http://www.goreyfrc.org
Contact : Anita Carroll
Location Map