Breffni Integrated Ltd
Address
Unit 6A, Corlurgan Business Park, Cavan, Co. Cavan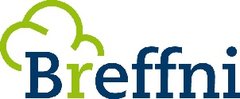 Breffni Integrated CLG is a community led Local Development Company.
We deliver a range of rural, social and economic programmes at a local level across County Cavan. We supports communities, individuals, and businesses to increase their economic sustainability and improve their quality of life.
The supports we provde include capital grant aid, technical assistance, guidance and mentoring, information and support, training opportunities and development initiatives. To find our more about us and see if we can be of assistance please take a look at this website or contact us at our main office.
Contact Details
Tel : 049 433 1029
Email : info@breffniint.ie
Web : http://www.breffniint.ie/
Contact : Pamela Carney
Location Map