Bryan Fields
Click on the title slide to see powerpoint presentation.
Workshop
Biography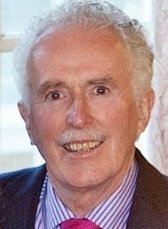 Bryan Fields, Director of Further Education and Training (FET) Strategy and FET Programme Evaluation in SOLAS
 Bryan is also head of the Skills and Labour Market Research Unit (SLMRU) in SOLAS. He is currently leading on a programme of SOLAS reviews of national FET programmes including the national PLC programme, the national Youthreach programme and the Vocational Training Opportunities Scheme (VTOS). Before that Bryan held a number of senior positions in FÁS, including Director of training policy, Director of strategic planning and organisational development and Director of curriculum and assessment development. A labour market sociologist by profession, Bryan has worked in education and training for over 35 years. He holds a PhD in Sociology and an MSc in Training.