CE Vacancies
Make sure you are eligible for a CE Scheme
To find out if you are eligible for CE contact your local Intreo Centre. CLICK HERE to find your local centre.
Keep an eye on www.jobsireland.ie and our website where these positions are always advertised. Once you find a vacancy that you are interested in and you know that you are eligible, ask your local Intreo Officer to refer you for a vacancy using the vacancy reference number. The normal recruitment processes will apply.
Contact details: INOU CE Supervisor: 01 856 0088 / admin@inou.ie.
*********************************************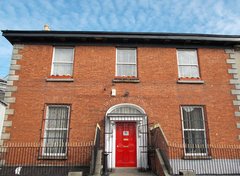 Araby House