JobsWatch: Complete Laboratory Solutions (CLS)
Announced: October 11 2019
Overview
No of jobs:
100 total
Job title:
78 = CLS MedPharma = management of new and existing projects in microbiology and analytical analysis.
18 = CLS Ros Muc = environmental science graduates and food microbiologists.
4 = marketing, sales and finance.
Jobs take effect:
Over the next two years.
About Complete Laboratory Solutions (CLS)
"CLS is Ireland's leading provider of sampling, analysis and on-contract analysts to the food, environmental, pharmaceutical and medical device industries. Founded in 1994, CLS is renowned for delivering high-quality laboratory data, always on time and in the most customer-focused way."
CLICK HERE to read more on these jobs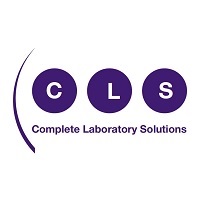 More Information
Address:
CLS Medical Device & Pharma Testing,
Unit 3A,
Small Business Park,
Tuam Road,
Galway.
Website::
https://cls.ie