The Hincks Centre for Entrepreneurship

The Hincks Centre is Ireland's first Centre of Entrepreneurship Excellence.
The Hincks Centre for Entrepreneurship in Cork Institute of Technology (CIT) is a partner in European project called MYBUSINESS - "Empowering entrepreneurial skills and unleashing potential of older unemployed".
The project is financed by the European Commission under the Erasmus+ Programme and its main objective is to increase the managerial and entrepreneurial skills of older unemployed people.
A key element of the project is to create a customised programme, tailored for older unemployed people interested in becoming self-employed or entrepreneurs on the basis of their own identified needs, strengthening their entrepreneurial skills and competences while taking advantage of their experience and promoting self-confidence.  This project is implemented by a consortium of six partners from six European countries (Romania, Ireland, Belgium, Greece, Spain, and Austria).  The project began on September 1st, 2014 and will run for 24 months until August 30th, 2016.
 Specifically, the project aims to:
Research and analyse  abilities and needs of older unemployed people to promote business creation;
Promote entrepreneurship, self-employment and active ageing by helping older people to remain economically and socially active;
Unleash Europe's older entrepreneurial potential, by seeking to remove existing obstacles;
Offer the target group an opportunity of self-employment and self-achievement through lifelong learning;
Involve and commit relevant stakeholders in the project activities;
Disseminate project results at European level, to promote its future application in other geographical areas.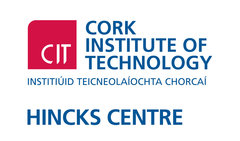 The project MYBUSINESS will achieve the following results:
A transnational report of the needs of older unemployed to become self-employed or entrepreneurs;
6 individual country analyses on target groups' needs ( including Ireland);
At least 90 interviews with the target group and 12 focus groups;
6 Regional Assessment Teams (at least 48 members);
6 multiplier events showcasing the training participants achievements;
3 training and mentoring courses (30-45 beneficiaries – one to be in Ireland).
The Irish National Organisation of the Unemployed (INOU) is represented on the Regional Assessment Team for Ireland.
If you would like to take part in this project or you need to find out more, please contact Breda Kenny in CIT by email breda.kenny@cit.ie or telephone 021 4335427 or check out the project website at http://mybusiness-project.eu/