What are the Political Parties saying?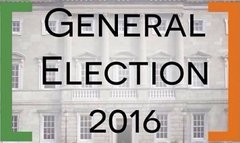 What are the Political Parties saying?
In our General Election Manifesto,the INOU identified three key issues:  
Support unemployed people to achieve a minimum essential standard of living    
Deliver better services for unemployed people        
Provide unemployed people with decent and sustainable jobs 
We examined the Election Manifestos of the main political parties under these three headings. On our Election Manifesto 2016 webpage we have published a document which draws together what each of them are saying on these and the matters we raised under each of the headings.
We have not analysed the documents per se, instead we are leaving it to the reader to decide whether or not the proposed measure will indeed support unemployed people. People who are unemployed are a very diverse group: some will vote, others will not; some are involved in politics, others are not; some are interested in other issues and may be actively involved in these issues in this election.
So, in the document we have included the web references for the political parties' election manifestos for anyone who wishes to read the full documents: in particular, for individual members, affiliates and other readers who may wish to find out what the political parties are saying on other issues of concern for them e.g. gender, disability, climate change.   
Please click here to read the full document  http://www.inou.ie/download/pdf/political_parties_manifestos_a.pdf