Inner City Enterprise: Supporting Unemployed Individuals into Self Employment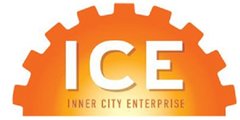 One of ICE's main strengths and one of the advantages of being a small flexible charity is that ICE can continually analyse and respond to the ongoing and varying needs of unemployed individuals seeking the self-employment option.
Inner City Enterprise, (ICE) was re-launched in 2012, and is the enterprise wing of the Dublin City Community Co-Op. A private, not for profit frontline charity, ICE was set up to help unemployed individuals to establish their own business in Dublin's inner city. To be eligible, the client needs to be either an inner city resident or planning to locate in the inner city in either Dublin 1, 2, 3, 4, 7, 8 or 9. All clients are referred to ICE by either the Intreo offices, the LES, a wide range of local community organizations, or else word of mouth.
ICE offers an integrated enterprise support package including:
-          One to one meetings with an Enterprise Officer
-          General advice in starting a business
-          Support in preparing a business plan
-          Support in accessing grant and loan finance
-          Access to a panel of Business Advisors & Mentors
-          Assistance with the BTWEA, a social welfare payment for unemployed individuals looking to start a business.
In order to help our clients with the day-to-day running and sustaining of their business's ICE runs a range of free training workshops in a number of areas such as: Start Your Own Business sessions; taxation & book-keeping; sales marketing and branding; social media; and time-management. ICE also look to their Sponsors for assistance with running workshops on goal setting, strategy and innovation. ICE have also started running wellness workshops in order to help their clients with their work-life balance.
On the client net-working side, ICE runs 3-4 events each year with a theme for each one. While these are generally early evening events, ICE are now in the process of trialling 'ICE-Breaker' sessions which will be held on the last Friday of every month, from 7.30 to 8.45. These events provide opportunities for the clients to make connections and learn from each other's experiences. Running a micro business can be a lonely business, so it's vital to keep the clientele connected with each other.
The ICE team also make relevant client introductions to appropriate sponsors or private contacts who might be able to offer opportunities or further connections to help the business to grow and develop. ICE has been operating now for almost 8 years and in that time have established over 1,130 new businesses. 60% of these businesses are still trading after 2 years in operation and a further 15% have gotten full-time jobs.
ICE have 3 full-time staff and 2 part-time individuals and are based in a small office in SPADE Enterprise Centre in Smithfield, but they also operate in 2 other locations in the inner city to facilitate clients in different locales. One of ICE's main strengths and one of the advantages of being a small flexible charity is that ICE can continually analyze and respond to the ongoing and varying needs of unemployed individuals seeking the self-employment option.
In 2015, ICE realized that supports available to social enterprises in Dublin City were minimal. There was both a lack of awareness of the growing sector and none of the usual business supports or grant aided funding available. So ICE formed a partnership with the LEO Office DCC to set up the Dublin City Social Enterprise Grant Scheme Awards. The Scheme, managed and administered by the ICE team has been on the go now for 5 years and ICE is actively supporting 25 new and developing social enterprises in varying sectors.
In 2018, in a bid to try and tackle some self-employment aspect of youth unemployment in Dublin City, ICE in conjunction with Citi Foundation and Youth Business International devised and set up a Young Entrepreneurs Training Programme. This programme is a 4 week course (2 days a week) and caters for individuals between 18-30 who are interested in enterprise and the possibility of becoming self-employed. It's a combination of hard and soft business skills including leadership, confidence building, personal development and time-management skills as well as the harder skills of marketing, sales, branding and finance.
There is peer learning from other young entrepreneurs and site visits to some of ICE's Sponsors for different aspects of training such as innovation and marketing. A business plan template is also filled in towards the end of the course. All the new young entrepreneurs are then plugged in to ongoing support from the ICE team and on the data base for all the training, workshops and networking events.
While actively supporting all categories of its portfolio, the ICE team are constantly planning new ways of providing much need supports for marginalized individuals who want to follow their dreams of self-employment and self-reliance.