My Experience of Unemployment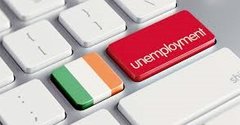 "When I look back on my own experiences and how it could have winded up so differently, a big take away for me personally is just how uninformed I was at a young age on my rights as an employee."
As soon as I finished school I dived straight into the workforce. I worked as a bartender in a small local pub. I was slow to learn the trade, but once I got to grips with it I was like a fish to water. I spent almost two years in this job, but was constructively dismissed due to being very poorly treated by my employers. I had worked hard, gone above and beyond, and tried my best to uphold integrity in all I did. But I was hard done by and it took a toll on me. That was my first taste of work.
I spent a year unemployed. I would be lying in saying that I was eager to return to employment. My opinion of work was tainted. The idea of working again made me anxious. It didn't stop me looking for work though. I was persistent in trying to find a job in a new area of work, but obviously that was easier said than done. I had stumbled upon the Community Employment Scheme by chance, and it just so happened I had reached the twelve month qualifying period. It was a new area of work and it was attainable. I applied with a participating employer and was shortly accepted and working again.
I've just begun my second year on the CE Scheme. It has completely changed my attitudes towards work. I have been surrounded by some incredible people and have been treated with dignity and respect. The scheme has allowed me to gain experience in a new area while also offering opportunities to partake in courses and training. I could not recommend the CE Scheme enough to any jobseeker that has the opportunity to partake in it. It has opened up opportunities for me going forward and changed my outlook on my future in employment.
When I look back on my own experiences and how it could have winded up so differently, a big take away for me personally is just how uninformed I was at a young age on my rights as an employee. I didn't feel as though I was in a position to speak up when I felt I was being treated unfairly and it left me with the impression that this was simply 'just how work is'. I think this may be a big issue for many people in employment, in particular young, inexperienced workers. This is not to say the entire onus lies with employees who are uninformed, employers have a responsibility to adhere to a good standard. I think my case was an exception, but there will always be outliers, and it shouldn't leave people feeling as I did.