Welcome to the INOU Policy Section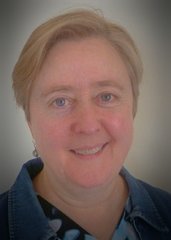 Brid O'Brien, INOU Head of Policy and Media
There are five sections to the Policy Section: Policy Developments; Social Partnership; Statistics; Archive and Links.
The first section 'Policy developments' is divided into three sub-sections: current developments; submissions; and briefing papers. If you are looking for our analysis on a particular topic and do not find it in these sections, please check the policy archive where we have stored previous submissions and briefing papers by topic.
The second section 'social partnership' will be divided into two sub-sections: the current National Social Partnership Agreement; and a historical piece on the INOU's involvement in this process from 'Partnership 2000'.
At present the third section includes the Live Register and the Quarterly National Household Survey (QNHS). The fourth section archives the policy developments section at the end of each year. However, data will not be stored by year but by topic. This section currently includes previous briefing papers and submissions: some of which were included on the previous website in publications.                                                                                               
The final section 'links' lists other community and voluntary organisations; lists key Government Departments and agencies; trade unions; employer organisations and other relevant players.