Welcome to the INOU Policy Section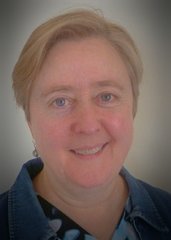 Bríd is the INOU's Head of Policy and Media and plays a key role in formulating and developing INOU policy on unemployment, social protection and the development of an inclusive and equitable labour market. She acts as the INOU media spokesperson and is a member of the Senior Management Team.
On behalf of the INOU Bríd works with colleagues in the Community and Voluntary Sector on issues of social and economic inclusion and justice, equality and human rights. Since 2007 Bríd has been one of the Community and Voluntary Pillar representatives on the National Economic and Social Council; and from March 2017 she has represented the INOU on the CDETB.
Prior to working with the INOU in January 2007, Bríd worked with Pavee Point Travellers Centre on policy, legislative and project development covering economic issues, equality, and social inclusion. In the course of this work Bríd worked in partnership with a range of government and non-government organisations at the local, national and European levels.