Increase in Live Register reflects on-going unemployment crisis
6 Jan 2011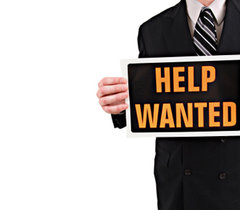 "Today's increase in the Live Register serves to underline the extent of the on-going unemployment crisis Ireland is facing" said John Stewart, INOU Co-ordinator.
Seasonally adjusted, the Live Register increased by 5,200 in December of 2010 taking the end of year figure to 444,000 reaching a standardised unemployment rate of 13.4%. This figure is deeply worrying, particularly when taken in context with the recently released redundancy statistics which show that almost 59,000 people lost their jobs as a result of redundancy in 2010. With 2011 having already seen a bad start to the year on the jobs front with a raft of recently announced job losses, the road ahead looks bleak.
The INOU has attributed the falls in the Live Register in the latter part of 2010 to the increased number of people engaging in education and training; the increased number of people emigrating and the increase in the number of people who are not making the transition from Jobseekers Benefit to Jobseekers Allowance because of their family circumstances. Were it not for these factors, the Live Register figures would be much worse.
"The lack of employment opportunities is at the root of the unemployment crisis and its time that the Government delivered the type of comprehensive jobs strategy required to seriously tackle the issue and give some hope to the 444,000 on the Live Register" John concluded.