Live register underlines scale of the challenge for incoming Government
2 Mar 2011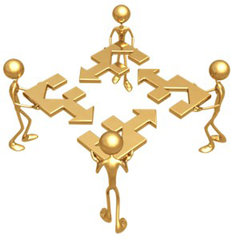 Today's Live Register figures underline the scale of the challenge facing the incoming Government: the 52% increase in the numbers of people on the Live Register for more than a year to 163,825 demands concerted and meaningful action. Such action must have at its heart addressing the needs of the unemployed people. This is particularly important to give unemployed people hope for a future here in Ireland for themselves and for their families.
"Tackling unemployment must be an absolute priority for the new Government. Proper investment in jobs, in education and training and programmes for unemployed people is critical if unemployment is to be properly addressed," said Bríd O'Brien, Head of Policy and Media at the INOU.
"It's also imperative that the incomes of people who rely on social welfare are protected as tens of thousands of people are struggling on a daily basis to make ends meet. Prior to the election, the INOU published its priorities for the next government in three key areas - Jobs, Services for Unemployed People and Social Welfare. The INOU will be actively following up on these areas when the new Government is in place" Bríd concluded.