Guarantee urgently required for all unemployed people
1 Nov 2012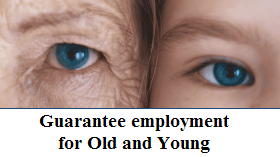 Today the Central Statistics Office released the Live Register figures for October 2012. The seasonally adjusted figure is down 2.5% on October of last year and October 2010. However, looking at this figure from the perspective of those aged over 25 the pattern is different: the Register is down marginally on last year and up marginally on 2010. This figure currently stands at 362,100 people.
Exploring these figures further what is particularly striking is that 162,967 or 87% of those on the Live Register for more than a year are aged over 25. At a European and national level there has been discussion about the introduction of a Youth Guarantee: what these figures highlight is the importance of introducing a guarantee for all unemployed people.
Feedback from older unemployed people highlights their frustration at a system that can be very rigid at a time when the labour market is increasingly flexible and requires potential employees to have the right skill set. For example, unemployed people have been unable to access the Back to Education Allowance because they have an existing or higher FETAC level qualification in an unrelated area. Other unemployed people who have managed to access a good course feel they have been excluded from potential employment because of their age.
This unemployment crisis has many facets to it: for young people it is access to employment in the first place; for older people it is a growing sense of uncertainty that they may not work again. To address this unemployment crisis properly it is clear that we urgently require initiatives on a far greater scale than have taken place to-date.