And just before the budget
5 Dec 2012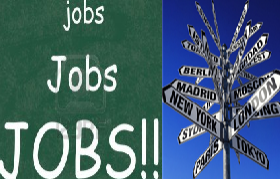 A couple of hours just before the Budget, the Central Statistics Office released the Live Register figures for November. Over the past few months the Live Register has been falling. This would be welcome news if it meant people were getting back to paid employment. However, as the recent Quarterly National Household Survey highlighted employment has also fallen over the past year.
There are three main reasons why the Live Register is falling. Firstly, emigration: which is having a particular impact on youth unemployment. Secondly, more people are participating in activation programmes: which have increased by 6.9% over the past year. Thirdly, a significant number of unemployed people are not making the transition from Jobseekers Benefit to Jobseekers Allowance.
If the pre-budget rumour mill is correct then this third group is due to increase over the coming period. "This is not right," said Bríd O'Brien, Head of Policy and Media with the INOU. "This will leave an increasing number of unemployed people with no support from the state income, education or training," she continued. The Troika's rationale for proposing this change is deeply flawed: cutting people's unemployment supports when there is insufficient employment available will not get people back to work, it will only leave them in an unenviable limbo.