Long-term unemployment remains a challenging issue
5 Mar 2014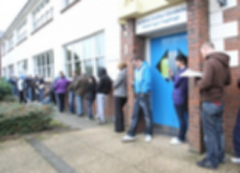 Today the Central Statistics Office released the Live Register figures for February 2014. The seasonally adjusted figure now stands at 398,300, the last time this figure was under 400,000 was May 2009. Likewise the Standardised Unemployment Rate at 11.9% is back to a level last seen in the spring of 2009. "However, looking behind these headline figures a number of features are striking," note Bríd O'Brien, the INOU's Head of Policy and Media.
In February there were 180,496 people on the register for more than a year and though this represents a drop of 4.7% on the same month last year, it is double the figure at the end of 2009. "Clearly, the challenge of long-term unemployment remains to be addressed," Bríd continued.
Looking at the age profile of those who are long-term unemployed it is clear that the Government needs a more pro-active strategy to address long-term unemployment. 88% of the people who have been on the register for more than a year are aged over 25, so clearly the welcome Youth Guarantee will not apply. It is important that the Government delivers on its commitment to unemployed people to ensure that employers look to the Live Register for potential employees.   "The Department of Social Protection is now responsible for the public employment service," said Bríd. "And it is absolutely critical that they develop a good job matching service and create a place where unemployed people can secure decent employment," she concluded.