More people on activation programmes...
1 May 2015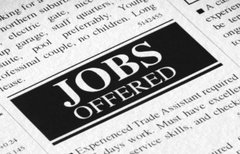 A striking feature of the latest register figures, are the numbers of people on Activation Programmes: 89,704, an increase of 5% on March 2014. Community Employment and the Back to Education Allowance, which supports unemployed people to re-engage with the formal education system, account for 54% of these places. The programme with the biggest increase was the newest programme, Gateway, which now has 1,990 participants. A number of programmes have fewer participants including JobBridge and what is curiously still called 'FAS Full-time Training for Unemployed people' even though FAS no longer exists and these programmes are now the responsibility of the Education and Training Boards (ETB).
Of on-going concern to the INOU is what happens to people who have participated on activation programmes: do they find decent and sustainable employment in the wider labour market; do other employers value these experiences? These are critical questions for the Department of Social Protection, as the department with responsibility for many of these programmes and the Public Employment Service.
Looking at the overall Live Register figures, there were 343,551 people on the register in April 2015, and of this number 46% or 158,488 people were on it for more than one year. These figures are down in comparison to April 2014, when there were 388,559 people on the register, of which 178,225 people had been on it for more than a year.
Looking at the people who are long-term unemployed, who have been on the register for more than a year: 91% are aged 25 years and over, 65% are men. However, the numbers of men on the register for more than a year, fell by 15%, while the numbers of women on the register long-term only fell by 3%. There are 9% fewer people aged 25+ on the register. However, one age group experienced an increase: people aged 60-64 years, this group increased by 11% to 20,900. As Ireland's pension age continues to increase, it will be important that the employment needs of older unemployed people are met and should be an integral part of Pathways to Work.
For further information on the Live Register click here