Increase in numbers in employment and fall in numbers unemployed continues
26 Aug 2015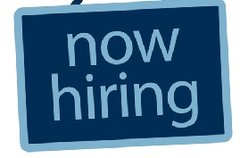 The Central Statistics Office has published the Quarterly National Household Survey (QNHS) figures for Quarter 2 (April – June), 2015. The figures show a continuing increase in the numbers of people in work and an on-going fall in the number of people who are unemployed. The figures also show that the overwhelming majority of jobs being created are full-time positions – in the last year, full-time employment increased by 56,800 and part-time employment increased by 300
Overall, employment increased by 57,100 over the year to 1,958,700 and unemployment fell by 43,300 in the same period to 211,200. Significantly, long-term unemployment fell by 28,000 in the year. There are now 118,600 people classified as long-term unemployed. This figure, whilst reducing, is still a cause for concern.
The largest rate of increase in employment was in the construction sector – employment in this sector increased by 18.5% or 19,700. The upturn in construction activity will hopefully present further opportunities for people who were previously employed in this sector to return to work. The seasonally adjusted unemployment rate is now 9.6%.  
Notwithstanding the welcomed increase in the numbers in work and the reduction in unemployment, there are still very significant numbers of people out of work.  The state must ensure the best possible regional spread of new jobs and unemployed people must continue to be supported to access the job opportunities that are beginning to emerge.  
For further information on the QNHS release click here …….