Fall in Live Register continues
1 Oct 2015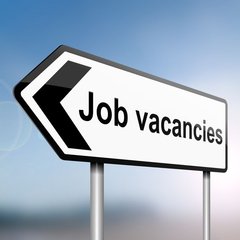 The fall in the Live Register continued in September with today's figures pointing to the on-going improvement in the labour market. In September, the seasonally adjusted unemployment figure was 337,300 which is down by 3,700 in the month and by 37,249 in the year. The unemployment rate is currently 9.4%.
There has also been a decrease in the numbers of people who are long-term unemployed. In September, there were 156,854 people who have been unemployed for over a year. This figure has fallen by 21,534 in the last year. This on-going decrease in unemployment and the increase in the overall numbers in employment is a very welcomed development.
There are still over 116,000 people on the Live Register who were previously in craft and related and plant and machine operator occupations. Many of the people who lost their jobs from these occupations in the downturn are now long-term unemployed. The upturn in construction activity offers real potential for people in this situation to return to work. The State, however, must ensure all people on the Live Register continue to be supported to access the job opportunities that are now emerging. Significant barriers still exist that prevent people from accessing employment. The INOU would urge the Government to use the opportunity provided by the forthcoming Budget to ensure that all unemployed people share in the economic recovery.
To read the INOU Pre-budget Submission click here
For Live Register Statistics for September click here