Pre Budget meeting of Community & Voluntary groups with Minister Donohoe
4 Sep 2017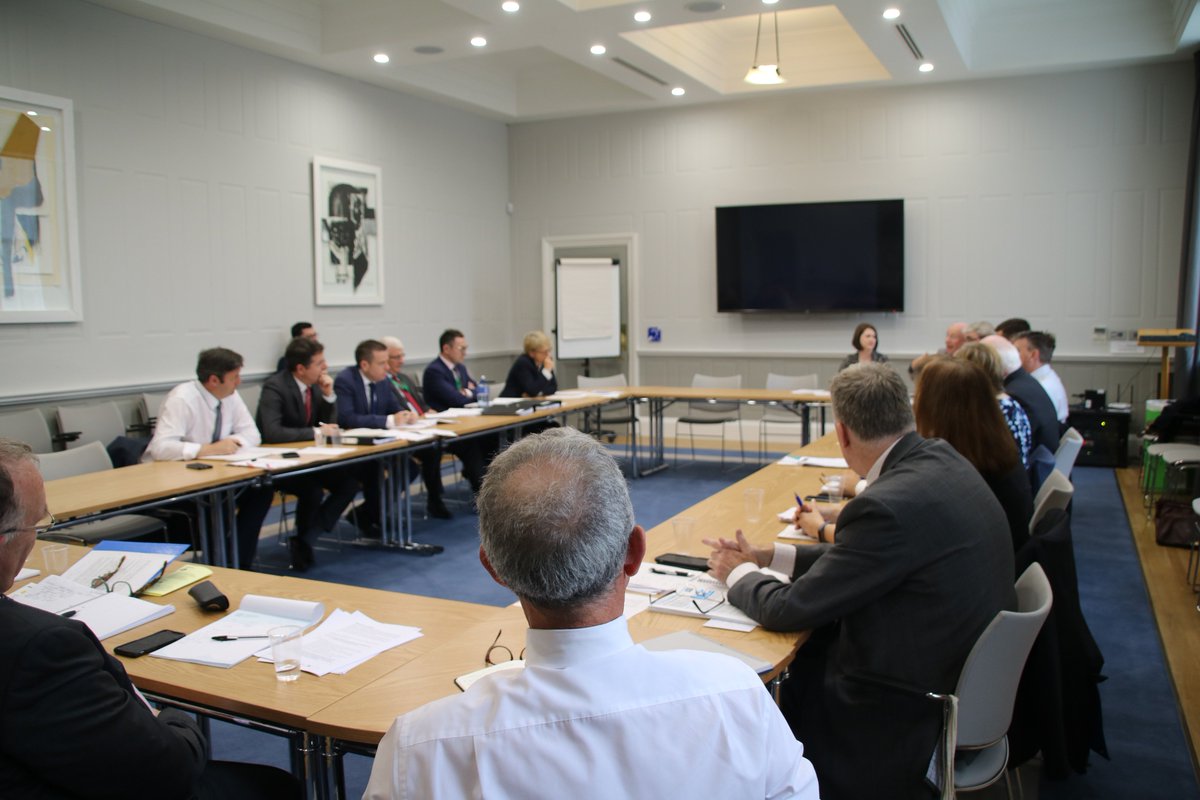 Brid O'Brien, INOU's Head of Media & Policy, attended the Pre-Budget Meeting for Budget 2018  with Minister Paschal Donohoe TD, Minister for Finance and Public Expenditure & Reform & Michael D'Arcy TD is Minister of State at the Department of Finance and the Department of Public Expenditure and Reform with special responsibility for Financial Services and Insurance. with members of the Community and Voluntary sector ahead of Budget 2018.
In Budget 2017 a welcome increase to Jobseekers and other working age payments was made: as these poverty indicators demonstrate much still needs to be done to address the social and economic exclusion facing so many unemployed people and others of working age.
 So in Budget 2018 the INOU calls on the Government to:
Reinstate welfare payments to 2009 rates and abolish the age segregation introduced to Jobseekers Allowance in that Budget.
Benchmark all social welfare rates at a level which is sufficient to both lift people above the poverty line and provide them with a Minimum Essential Standard of Living.
Increase the top-up payment on employment programmes by €7.50 to better support participants costs of engagement.
 To ensure unemployed people and others of working age have access to supportive employment services, good education and training, and decent employment the INOU also calls on the Government to:
Resource the provision of good career and employment guidance to support unemployed people to make informed choices, access appropriate education and training, leading to good quality employment in terms of job security and salary levels and in particular to ensure this is available to individuals and communities most disadvantaged in the labour market.
Support frontline staff to deliver a person-centred service with good guidance and information on the best options; and incorporate a strong equality and social inclusion focus to their work.
Facilitate access to employment programmes for all unemployed people, including people in receipt of no payment and ex-offenders.
Highlight the importance of signing-on for credits by delivering a complete information service, where the service is centred on the client, through welfare.ie and with poster displays and leaflets in the social welfare offices.
Plan for the employment and unemployment impacts of Brexit and in particular to identify the emerging and possible job losses, the potential alternative enterprises and jobs, and the education and training supports that are required to ensure unemployed people can gain access to these jobs, which must be decent and sustainable.
Re-invest in community based organisations to support their work with people experiencing social exclusion and people who are distant from the labour market.