End Poverty Day 17th of October with our Building Futures Team
18 Oct 2017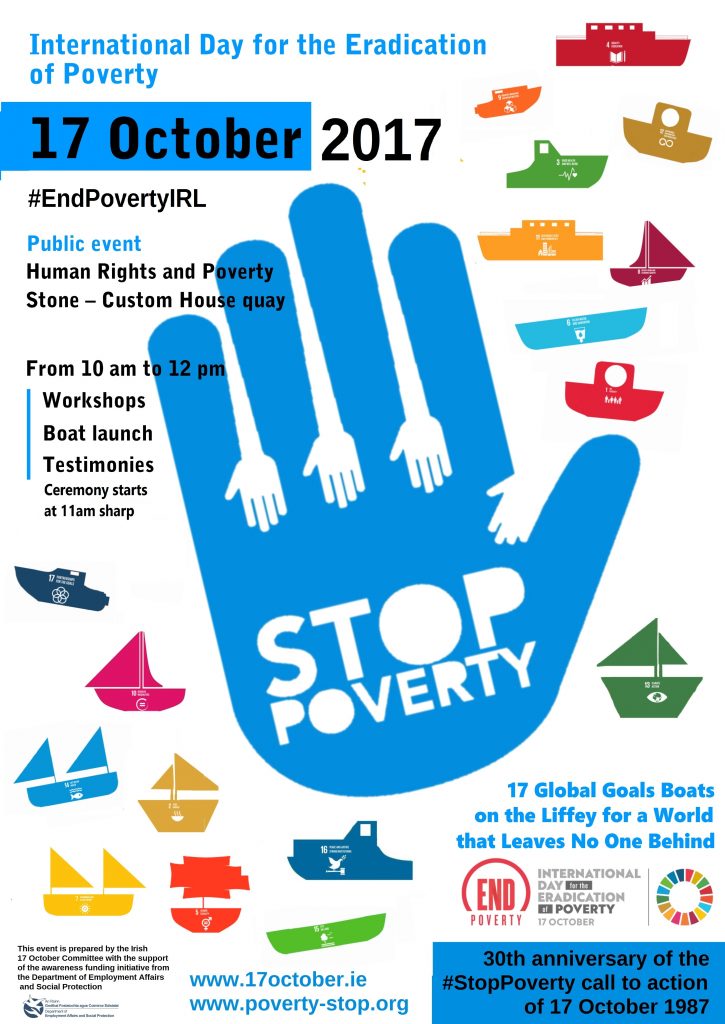 The International Day for the Eradication of Poverty was first marked at a major public rally held on 17 October 1987 in Paris, where one hundred thousand people from all backgrounds responded to a call from Father Joseph Wresinski, founder of All Together in Dignity – ATD Fourth World, to gather at the Plaza of Liberties and Human Rights. 
Our Human Rights and Poverty Stone was unveiled on the 17 October,  2008 on Custom House Quay near the Famine Memorial in Dublin.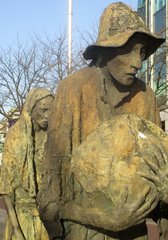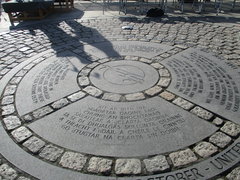 On 25 September 2015, after crucial work by the Irish Ambassador at the UN, world leaders have agreed to 17 Global Goals to achieve major transformations in the next 15 years:
end extreme poverty, fight inequalities and injustices, limit climate change and protect the planet.
The historic 17 Global Goals for Sustainable Development can make all this possible in all countries and for all people.   
#1:END POVERTY IN ALL ITS FORMS EVERYWHERE 
In Ireland, many events were organised and drew people together all over the country in the days leading up to the 17th of October.  On the 17th, at the 'Human Rights and Poverty stone' at Customs House Quay, an event was organised by the Irish 17 October Committee.  It was an opportunity for communities to have their voices heard through personal testimonies from people who experience poverty, as well as through music and drama presentation.  The SAOL Project ran the workshop "Object2Poverty" at the event.  Mícheál Mac Donncha, Lord Mayor of Dublin, Stéphane Crouzat, French Ambassador in Ireland and David Donogue, former Irish Ambassador to the UN.came along to share in the experience. Our Builiding Futures Team wanted to participate  in creating a 'global boat of hope' and spend hours on crafting their 'death to poverty' vessel.  It was launched, along with 10 other boats in to the Liffey.
Congratulations to the team and to everyone who participated during the day.  Thanks to ATDIreland, EAPNIreland and especially the Irish 17 October Committee for bringing everyone together on the day.
see the Launch of Building Futures 'death to poverty' boat here courtesy of ATDIreland via News2Day RTE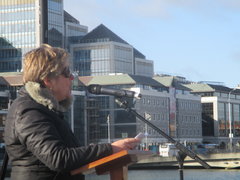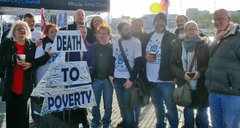 more information about End Poverty Day