INOU Building Futures Graduation 2017
1 Nov 2017
Lord Mayor/Ardmhéara, Mícheál MacDonncha welcomed all the Building Futures Graduates to the Mansion House, Dublin on the 10th of November, to celebrate the achievement of obtaining a Major award in Community Development. QQI Level 5
Ann Fergus, Chairperson of the INOU opened the event highlighting the achievements of the Building Futures participants and thanking the Training team for their input, enthusiasm and excellence:
Lorraine Hennessey, Head of Training, Laura Pierce and Andrew McDonald, Training Coordinators and Anne Devlin, former Training Coordinator.
Sinead Halpin, a Building Futures participant, gave an excellent and heartfelt speech covering this year's experiences.
Lord Mayor/Ardmhéara, Mícheál MacDonncha concluded by praising the Building Futures participants for their hard work and saying how needed they are in their Communities and in Dublin in general.
He congratulated everyone on their achievements and then handed out the Major Awards in community Development QQI Level 5 to each participant.
We would like to congratulate all of the group on their success.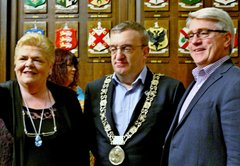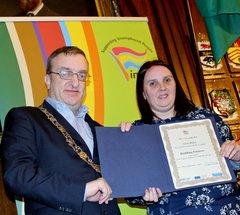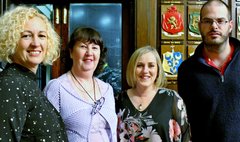 What is Building Futures?
The INOU Initiative 'Building Futures' is an exciting and innovative programme – currently in its sixth year - that includes delivering an Education Training Board (ETB) training course and associated workplace internships which draws on participants own life experiences to enable them to become peer educators, trainers and mentors. The courses is for those experiencing or have experienced long-term unemployment and/or precarious work histories.
Background
Building Futures originated as part of the Mount Street Trust Employment Initiative funded by the Mount Street Trust. Our other partners in that Initiative were the Ballymun Job Centre and OPEN. The Initiative was managed by WRC Social and Economic Consultants Ltd.
The primary aims of Building Futures is to:
Support participants to become effective communicators, trainers, peer supports, mentors, facilitators and community workers.
Develop a participant's expertise to use his/her own life experience effectively for training.
Develop the capacities of local communities experiencing disadvantage through training unemployed people to become Trainers and Community Workers.
For further information on courses provided by the INOU

see all the photos from the event