Appeals, Legal Advice
CLICK on the image to view the websites
Social Welfare Appeals Office

D'Olier House, D'Olier Stret, Dublin 2
Tel: 01-6718633
Lo-Call: 1890-747434
e-mail: swappeals@welfare.ie
Office of the Ombudsman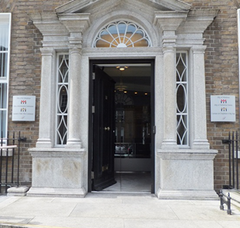 18 Lower Leeson Street, Dublin 2
Lo-Call:1890-223030
Tel: 01-6395600
e-mail: ombudsman@ombudsman.gov.ie

Northside Civic Centre, Bunratty Rd, Coolock, Dublin 17
Tel: 01-8477804, e-mail: info@communitylawandmediation.ie 
 NEW to Community Law & Mediation
CASEBASE
we launched ​Casebase in 2006. Casebase is the only database of Social Welfare Appeals decisions in Ireland, with the aim of providing the public and community organisations with access to decisions of the Social Welfare Appeals Office on cases taken by Northside Community Law Centre. Over 60 cases have been published to date and we have recently expanded Casebase to include cases taken by other organisations and we hope that more voluntary organisations will contribute cases to the database.
What is CASEBASE ? CLICK HERE for more information
Free Legal Advice Centre (FLAC)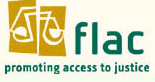 13 Lower Dorset Street, Dublin 1.
Tel: (01) 874 5690
Lo-Call: 1890 350 250
e-mail: info@flac.ie
Legal Aid Board

Quay Street, Cahirciveen, Co. Kerry
Lo-Call 1890 615 200
Tel: (066) 9471035
e-mail: info@legalaidboard.ie
Employment Appeals Tribunal

Davitt House, 65a Adelaide Road, Dublin 2.
Tel: (01) 631 3006
Lo-Call: 1890 220 222
e-mail: eat@djei.ie
The Labour Relations Commission

Tom Johnson House, Haddington Road, Dublin 4.
Tel: (01) 613 6700
Lo-Call 1890 220 227
e-mail: info@lrc.ie

Workplace Relations provides information on industrial relations & rights and obligations under Irish employment and equality legislation