Mental Health Support Sites

AWARE
Aware provides support & information for people who experience depression, anxiety or mood disorder and their concerned loved ones.
72 Lower Leeson Street, Dublin 2
Tel: (01) 661 7211
AWARE Helpline : 1890-303302
**************************************************

Mental Health Ireland
Mental Health Ireland (MHI) is a national voluntary organisation established in 1966. Mental Health Ireland has 103 Mental Health Associations member organisations located in communities throughout Ireland. We aim to promote positive mental health and wellbeing and actively support persons with a mental health condition and their families on their journey towards recovery.
**************************************************

Yourmentalhealth.ie
This website has been developed by the HSE National Office for Suicide Prevention ( www.nosp.ie ) as part of the ' Your Mental Health ' awareness campaign, which aims to improve awareness and understanding of mental health and well-being in Ireland. This is particularly important in the present economic climate when we are under financial pressures, losing our job or facing relationship difficulties.
This is particularly important in these tough economic times when business difficulties and financial problems are impacting on everyone. This can lead to pressures on individuals, relationships, families and friends. This site will offer you some advice about how to look after your mental health and know how to help others.
**************************************************

Grow
GROW is a Mental Health Organisation which helps people who have suffered, or are suffering, from mental health problems. Members are helped to recover from all forms of mental breakdown, or indeed, to prevent such happening. GROW, founded in Australia in 1957 by former mental sufferers, has a national network of over 130 Groups in Ireland. Its principal strength is the support members give each other from their own experience in matters to do with mental health.
**************************************************

Jigsaw
Our Vision is an Ireland where young people are connected to their community and have the resilience to face challenges to their mental health.
We are working to change how Ireland thinks about young people's mental health through the Jigsaw Programme of service development, through Research and Advocacy.
We respect the voice of young people, and believe that all young people should be given the supports they need to develop good mental health.
We recognise that young people, communities and government all have a role and contribution in developing a supportive environment to foster mental health in young people. We strive to innovate, challenge and apply best practice in youth mental health in an Irish context. As an evidence-led organisation we research and evaluate all of our activities.
**************************************************
Pieta House

Pieta House is the Centre for Prevention of Suicide or Self-harm. We provide intensive solution focussed therapy for those who are in suicidal crisis or engaging in self-harming behaviours. All our services are provided FREE OF CHARGE.
Our aim is to provide a Pieta House service within 100km of everyone in Ireland, and our overall mission is three fold;
TO REDUCE the number of deaths by suicide
TO REDUCE the numbers engaging in self-harming behaviours
To bring about social change
Contact Details:
Pieta House Dublin, Lucan Road, Co. Dublin - 01-601 0000
Pieta Mid-West, Ardaulin, Mungret, Co. Limerick - 061-484444
Pieta Roscrea, Glebe View, Ballyhall, Roscrea, Co. Tipperary - 0505-22568
**************************************************

The Samaritans
Samaritans Ireland provide non-judgemental, anonymous 24 hour support for anyone in distress.
4-5 Usher's Court, Usher's Quay, Dublin 8
Tel: (01) 6710071
Freephone: 1850-609090
**************************************************
See Change
See Change is an alliance of organisations working together through the National Stigma Reduction Partnership to bring about positive change in public attitudes and behaviour towards people with mental health problems.
**************************************************
ReachOut.com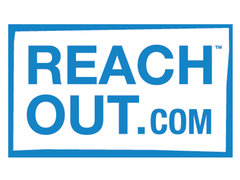 ReachOut.com is a service dedicated to taking the mystery out of mental health. We aim to provide quality assured mental health information to help young people get through tough times.