June Unemployment Statistics
On July 7th, the Central Statistics Office (CSO) published the Live Register for June 2016. According to these figures there were 315,883 people on the Live Register, of whom 45.5% or 143,832 were on the Register for more than a year. These figures were up on the month of May, but down annually by 11.4% and 13.6% respectively.
 On the year the Live Register figures fell across the 8 regions the country is divided into, with the biggest decrease visible in Dublin: 9,534, and the smallest decrease seen in the Midlands: 2,826. These changes had no impact on their relative share of the Live Register: with Dublin still accounting for 24% and Midlands accounting for 8% of the register. 
 In an annex to the Live Register figures, the CSO also publishes data on participation on activation programmes, which lag a month behind the Live Register figures. So, in May 2016, there were 70,040 people participating on employment, education and training programmes: 13.4% fewer people than the same month last year.
 A 25% drop in the numbers of people participating on education and training programmes accounts for 65% of the overall change. Over the same period, participation on employment programmes fell by 7.3%. The numbers of people on JobBridge fell by 33.6% to 3,836 participants. Community Employment, the largest activation programme, had 22,844 participants in May, an annual decrease of 7%. While, the Back to Work Enterprise Allowance, the second largest employment programme increased marginally to 11,550 participants.    
 On July 5th, the Central Statistics Office published the Monthly Unemployment (MU) figures for June 2016. The MU figures are based on the most recent Quarterly National Household Survey and changes in the Live Register. According to these figures, there were 169,100 people unemployed. The MU Rate was 7.8%, which is unchanged from May and 1.6% lower than June 2015. Looking at these figures from a gender perspective, there were 107,800 men and 61,300 women unemployed. The male unemployment rate was 9.1%, 0.1% lower than May; while the female unemployment rate remained unchanged at 6.2%.
 Young people accounted for 16.9% of the Monthly Unemployment figure, but their unemployment rate was significantly higher than the national rate, at 15.3%, up 0.2% on May. People aged 25-74 accounted for 83.1% of the MU figure and their unemployment rate was 7.1%, down 0.1% on May. Please note that the unemployment rate captures people who are unemployed as a percentage of people who are in the Labour Force. The Labour Force includes people who are unemployed or employed, but it does not include people who are, for example, studying, working within the home, or retired.
Virtual Jobs Expo for the IT Sector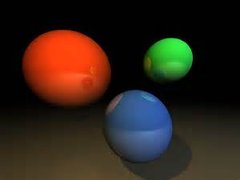 Virtual Expos online recruitment event for the IT Sector takes place on 28 July 2016. Virtual Expos are targeted to particular industries. This event is for jobseekers and employers working in the IT and computer sector
for more information on this event please click here