Quarterly National Household Survey: Second Quarter 2016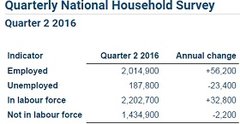 On the 23rd August, the Central Statistics Office (CSO) published the Quarterly National Household Survey for the second quarter of 2016. Employment increased by 56,200 over the year bringing the total number of people in work to 2,014,900. This is the first time since the economic crash that employment levels have risen above the two million mark.  44,900 of the 56,200 increase was in full-time employment.
The two sectors with the largest increases were Construction (+ 10,900) and Administration and Support Services (+6,300). Construction employment now stands at 136,900, which is still well short of the 273,900 people employed in the sector in Quarter 2, 2007.
In the year to the end of June, unemployment has fallen by 23,400 and now stands at 187,800. The unemployment rate is unchanged since the last quarter at 8.4%. Long-term unemployment has fallen by 22,700 and now stands at 95,965.
 For further information on the QNHS CLICK HERE
Careers Fair Intreo Dublin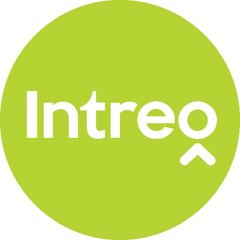 Don't miss this opportunity on the 6 September 2016 in The Printworks - Dublin Castle, Dublin 2 , to meet with employers who have jobs on offer. There will be several hundred job vacancies available on the day.Brush up on your interview techniques or get some CV tips, professional advice and job searching skills at the seminars which will be taking place all day.
Seminars include among others, Social Media Job Searching with Jamie White, Founder, Youth Nation, Starting Your Own Business with Lorraine Bowen, Entrepreneurs Academy and Oliver Hynes, Academy HUB Controls and Careers in Hospitality & Retail Ireland with Irish Hotel Federation & BWG Foods
Event is free but you need to register;for more information about this event and where to register please click here
for more upcoming events please click here