Unemployed People hit hard by Austerity Budgets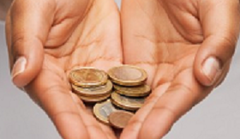 The INOU welcomes the publication of the ESRI's paper - Distributional Impact of Tax, Welfare and Public Service Pay Policies: Budget 2015 and Budgets 2009-2015
The paper which was published by the ESRI today (Friday 12 December 2014)  examines the "cash" impact of Budget 2015 and revised water charges. The document also examines the combined impact of all budgets from October 2008, on households at different income levels.
The paper finds that Budgets over the last 6 years have reduced incomes for all income groups. The figures highlight that those on the lowest incomes were particularly badly hit with households with incomes in the lowest 10% incurring budget related losses close to 13%.  Single unemployed people without children have been the hardest hit.
There is no doubt that the economic collapse has impacted huge numbers of people. These figures are a stark and timely reminder of how unemployed people have been affected by austerity budgets. In our pre-budget submission the INOU called for an increase in the basic rate of social welfare payments. It is imperative that future Budgets  address the very negative impacts that previous budgets have had on unemployed people.
Clickable link to ESRI Paper: 
http://www.esri.ie/UserFiles/publications/QEC2014Win_SA_Keane.pdf
Exhibit marks 80 years of the Mount Street Club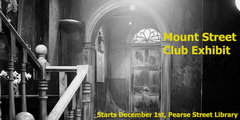 In 1934 a prominent group of businessmen decided to combat poverty by setting up an unemployed mens group - the Mount Street Club.  Its premises were at 81–82 Lower Mount Street with allotments beside the railway line at Sydney Parade and Merrion, and a farm in Clondalkin. Members, men could earn 'tallies' which they could exchange for food, clothing, fuel or furniture on a barter or time-banking system. 
An exhibit in Pearse Street Library which starts on Monday, December 1st marks 80 years of the setting up of this Club.
For more information on other events happening around the country visit our events page