Gradual Fall in Live Register Continues in September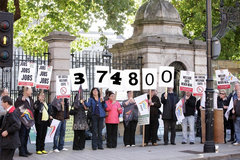 The standardised unemployment rate in September 2014 was 11.1%, down from 11.2% in August 2014. Seasonally adjusted, the Live Register recorded a monthly decrease of 4,700 (-1.2%) in September. This brings the seasonally adjusted total to 374,800.
The number of long term claimants on the Register in September 2014 was 178,388. Whilst this figure represents an overall annual decrease of 10,493 in the number of long term claimants, the figure now accounts for almost half of all people on the register.
There were 71,744 casual and part-time workers on the Live Register in September 2014, which represents 19.4% of the total Live Register. In August, there were also 62,937 people on activation programmes (including CE, TUS, Jobbridge, Back to Education Courses and Back to Work Enterprise Allowance etc.) who are not included in the Live Register figures.
INOU Roadshow starts in Mayo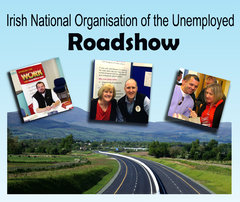 The INOU are delighted to announce the first in a series of Information Roadshow Events which starts off in the Ballina Centre for the Unemployed at 10 - 12 noon and moves on to Castlebar Library from 2 - 4:30pm on Thursday 30th October.
These events are aimed at unemployed people, service users and providers and are a great opportunity to:
Discuss Back to Work, Education and Training Options 

Talk about Budget 2015 changes that may affect you 

Find out about our FREE and confidential services

Pick up a copy of our FREE book Working For Work
We are also stopping off at Taghmon, Wexford Town, Killarney, Ennis, Killaloe, Monaghan Town, Clones, Dublin City, Arklow, Tullamore and Edenderry.
Click here to see our events page