Increase in numbers in employment but unemployment still remains a reality for many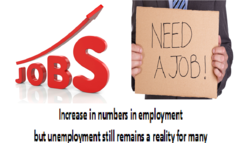 The Central Statistics Office has published the Quarterly National Household Survey (QNHS) figures for Quarter 4, 2014. Employment increased by 29,100 over the year to 1,938,900 and unemployment fell by 39,600 in the same period to 213,600. The largest rate of increase in employment was in the construction sector – up 13,100. The numbers of people in full-time employment has increased by 39,600 with a decrease in the numbers in part-time employment of 10,500. The employment growth is being driven by the private sector with an additional 37,400 in employment.
The seasonally adjusted unemployment rate is now 10.4%.  Long-term unemployment has also continued to fall with the QNHS showing a decrease of 32,000 in the year to 123,400.
Notwithstanding the increase in the numbers in work and the reduction in unemployment, there are still very significant numbers of people out of work. The figures show that there is a regional disparity in terms of the numbers of people unemployed. The recent increase in the number of jobs being announced generally and particularly outside our main urban centres is a welcomed development. However, recently announced job losses demonstrate that unfortunately the unemployment crisis is far from over. It is critical that every available support be afforded to people that are losing their jobs and/or who are currently unemployed.
CLICK HERE to read the full report on Q4
Jobs Expo - Croke Park, Dublin, April 17th & 18th 2015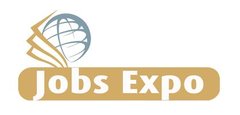 Since its inception in May 2012, Jobs Expo has taken place in Dublin 6 times, bringing over 30,000 attendees into contact with thousands of career opportunities from across the country and around the world.
Jobs Expo is now set to return to Dublin and Cork – to Croke Park, Dublin on Friday 17th & Saturday 18th April and Thursday 25th June at the Silver Springs Moran Hotel, Cork, to bring even more opportunities for advancement then ever before!
Besides a wide variety of stands, visitors can also avail of free, one-to-one advice on improving their CV and job seeking skills at our Career Clinic, and enjoy topical, engaging expert speakers providing Seminars on a range of career-related topics.
To register to attend JobsExpo 2015 click here
To see the Upcoming Events Page click here
Unemployment is still an issue for far too many people 4 Feb 2015 - The fall in Live Register continues in January as today's Live Register figures point to a slow but on-going improvement in the ...
Action on Jobs 30 Jan 2015 - Action on Jobs Yesterday (Thursday), the Government published the Action Plan for Jobs 2015. The Plan is the fourth annual plan i...
Live Register Monthly report 7 Jan 2015 - In December 2011 the Standardised Unemployment Rate (SUR) reached 15%, rising to 15.1% in February 2012, since September of that y...