Fall in Live Register Continues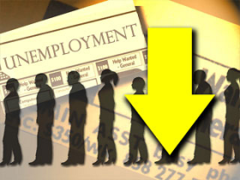 The fall in the Live Register continued in May.  The seasonally adjusted unemployment figure was 347,100 giving an unemployment rate of 9.8% in May. 
The seasonally adjusted register fell by 2,600 in the month to the end of May and 43, 131 in the last year.
This on-going decrease in unemployment and the increase in the overall numbers in employment as noted in the most recent Quarterly National Household Survey is a welcomed development.  However, whilst the numbers of people who are long-term unemployed also continues to fall, there still remains over 161,000 people who have been out of work for over a year.
There are also over 124,000 people on the Live Register who previously worked in craft and related occupations and as plant and machine operatives.   The increased number of jobs being announced, many of which have a construction component, is also a welcome development however it is important that these jobs come on stream as quickly as possible and that unemployed people are supported to access these positions.
There were 88,398 people on activation programmes in April.  
 For further information on the Live Register click here
'Let's Go Mental'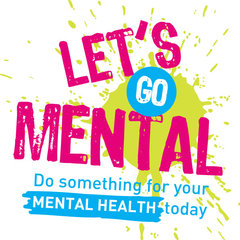 The nationwide campaign by Comhairle na nÓg aims to promote positive mental health in teenagers and was launched recently.
This campaign has been developed by teenagers for teenagers and involves a series of 31 events in every local authority area to promote positive mental health through music, sport, the arts and other fun activities. The Let's Go Mental events are being organised and run by the 31 Comhairle na nÓg and will take place all over the country until October 2015. Click here for calendar of regional events: Calendar of Lets Go Mental events
Press Release: Sharing in the Recovery 2 Jul 2015 - SHARING IN THE RECOVERY: BUDGET 2016 The Irish National Organisation of the Unemployed will be attending the Department of Social ...
Monthly Unemployment Report 3 Jun 2015 - Today, Wednesday 3rd June, 2015 the Central Statistics Office (CSO) published a new report entitled the Monthly Unemployment Rep...
Sharing in the Recovery 27 May 2015 - The Irish National Organisation of the Unemployed held its Annual Delegate Conference today, Wednesday 27th May, in Wynn's Hotel...