Introduction
Introduction to the INOU
The INOU was formed in 1987 against a backdrop of high unemployment, low participation rates, long-term unemployment and mass emigration. At the time, the scale of the unemployment crisis was such that collective action was needed both to bring forward potential solutions and to ensure that unemployed people had access to programmes and services and reasonable social welfare payments whilst unemployed.
From its fledgling roots, the organisation has developed over the last 30 years and now has 200 member groups including community based resource centres, Citizens Information Services, Money Advice and Budgetary Services, national NGOs, trade unions and branches of unemployed people.
The INOU works at local and national levels on issues affecting unemployed people. We support local groups through services such as training, information and analysis of Government policies. The INOU also participates in Social Partnership through our membership of the Community and Voluntary Pillar.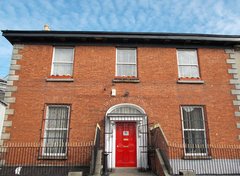 INOU Aims
The aims of the INOU are set out in the organisation's Constitution. These are to:
Seek to represent the interests and views of all unemployed people and their dependents at a national level;
Campaign for an acceptable standard of living for all unemployed people and their dependents;
Campaign towards the achievement of full employment at an acceptable rate of pay;
Assist the establishment and development of local unemployed groups;
Develop close liaison with the Trade Union movement while ensuring the autonomy of the INOU;
Build on the common interest between the unemployed and employed;
Build links with other national and international bodies that share the same interests.