Overview
Welcome to the INOU's Analysis & Opinion section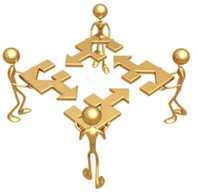 In this part of the website we highlight and discuss policy developments that impact on people who are unemployed, distanced from the labour market. On a regular basis we inform people of current statistics and what they tell us about employment and unemployment, education and training, income and poverty.
We publish a regular e-bulletin, which highlights work the INOU and our affiliates are doing, issues facing people who are unemployed, policy developments and challenges of interest to our readers. If you wish to sign-up for the e-bulletin please do so on our e-bulletin page.
We also publish our submissions on a range of topics from the Budget to jobs to education and training to social inclusion. On the Networking page we describe some of the work we do with colleagues in the community & voluntary sector and committees the INOU participates in, for example the National Economic and Social Council, the National Social Enterprise Policy Implementation Group.