Labour Force Survey Q4 2017
On March 14th 2018 the Central Statistics Office (CSO) published the Labour Force Survey (LFS) for Quarter 4, 2017. According to this survey there were 2,231,000 people employed, an increase of 66,800 on the same quarter in 2016. An additional 90,100 people were in full-time employment, while part-time employment decreased by 23,300. Part-time employment accounts for 20.7% of people in employment, but of that figure, 115,300 described themselves as underemployed. This figure has increased by 15,600 people over the year and represents 5.2% of those in employment.
There were 144,100 people who were unemployed, a decrease of 23,400 over the year, which brings this figure back to Q2 2008 levels. The overall unemployment rate in Q4 2017 was 6.1%, 1.1% less than the same quarter in 2016. 58,100 people were unemployed for more than a year, which brings this number back to Q1 2009 levels. The long-term unemployment rate was 2.5%, down 1.2% on Q4 2016.
Looking at long-term unemployment from an age perspective, young people aged 15-24 account for 13.4%; people aged 25-44 account for 49.6%; while those aged 45 years and over account for 37%. Men account for 63.7% of the long-term unemployed, and women account for 36.3%.
The country is divided into eight regions: Border; Midland; West; Dublin; Mid-East; Mid-West; South-East; and South-West. In the Action Plan for Jobs 2018 launched March 9th by Minister Heather Humphries, a stated objective is to "Ensure the unemployment rate of each region is within 1 percentage point of the State average by 2020." In Q4 2017, three of the regions had an unemployment rate outside of this range: Midlands at 7.7%; South-East at 7.3%; and the Border at 4.9%.  
The Labour Force is made up of people who are employed and unemployed, and the Participation Rate is the number arising when the Labour Force is divided by the total population. So, in Q4 2017 the Participation Rate was 62.2%, a slight increase on the year, 0.3%, but 5.2% lower than the highest pre-crisis levels, achieved in Q3 2007.
The Employment Rate is achieved by dividing those in employment by the population, and was 68.3% in Q4 2017. The age group with the highest employment rate was people aged 35-44 at 80.2%. The group with the lowest rate are those aged 15-19 years, at 19.5%. Of course the majority of this age group are still in the formal education system, however it was also the age group with highest unemployment rate at 20.3%. Action 26 of the APJ 2018 will "launch the Youth Employment Support Scheme" which could help to address this unemployment rate. 
JOBS EXPO DUBLIN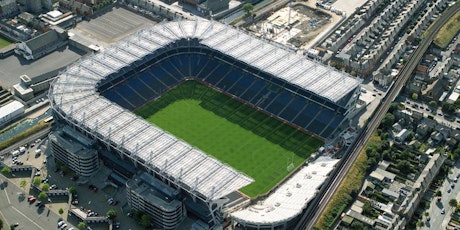 Jobs Expo is returning to Dublin.
Jobs Expo Dublin will be held at Croke Park on Saturday 28th April 2018 (10am-4pm). Jobs Expo Dublin will feature hundreds of active job opportunities at home and abroad and is the only careers exhibition of its type to feature FREE ADMISSION.
What can you expect at Jobs Expo Dublin?
Employers actively recruiting for hundreds of jobs at home and abroad
Specialised areas dedicated to jobs in particular industries
Educational experts offering advice on upskilling, part-time and evening courses, and third-level courses
Start your own business experts offering advice and support networks
The Career Clinic offering one-to-one CV, job seeking and career advice from professional career guidance counsellors
A packed seminar timetable on important and topical issues by a range of industry expert