INOU Major Award Winners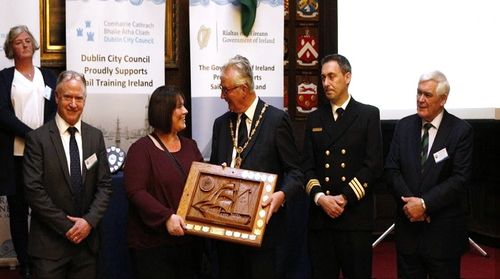 On Saturday 1st February 2020 the INOU were delighted to be presented with the
Perpetual Asgard II Award,
'For an outstanding contribution to Sail Training by a nominating organisation or nominating individual'.
From 'Sail Training Ireland'
The INOU are collaborating with Sail Training Ireland since 2018 as a nominating organisation participating in the NEIC Sail Training Programme.
During this time the INOU have nominated a considerable number of trainees from their Building Futures Programme to participate in various voyages, four of which returned to STIRL and became mentors.
Special thanks must go to Laura Pierce for her support in selecting and preparing the trainees prior to the voyage.
We love to hear how our trainees have progressed and we are delighted to share that a number of the INOU trainees have progressed to employment and further education. We wish them well.
We look forward to working with the INOU again in 2020.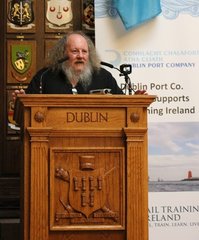 Michael Dunphy, year 9 Building Futures Programme Participant speaking of his experience of the Voyage.