The INOU's Building Futures programme is a yearlong Quality Qualifications Ireland (QQI) accredited programme where participants work towards achieving a level 5 major award in Community Development. It includes eight taught modules, additional accredited & non accredited training/workshops, volunteer work and an 8-week workplace internships which draws on learner's life experiences to equip learners with the knowledge, skills, competence and well-rounded toolkit to work within the community.
This article describes a creative learning experience for this year's participants.
The Building Futures learners were a little apprehensive when told they were going to do a 2-day spray painting workshop with Haerospray (HSY Art).  However, this changed as soon as Hernán walked through the door.  He put their mind as ease immediately and there was plenty of laughing coming from the back garden but also, I don't think I have ever seen them so quiet and engrossed in something.  They were hanging on his every word and watching him like a hawk afraid they would miss one movement of a spray can.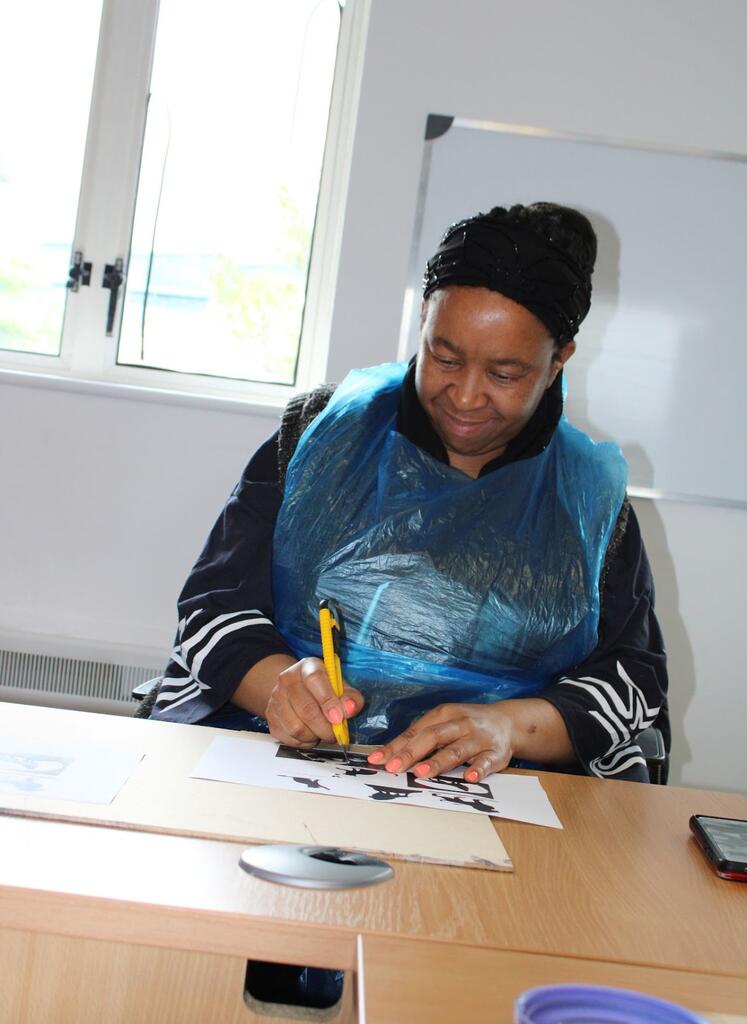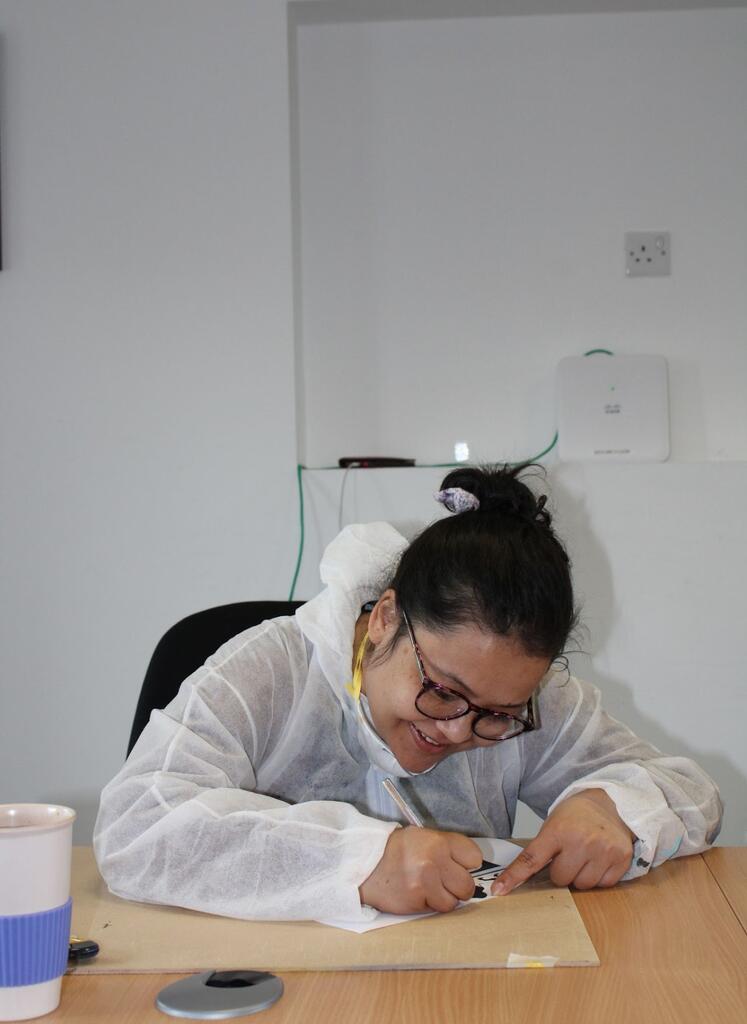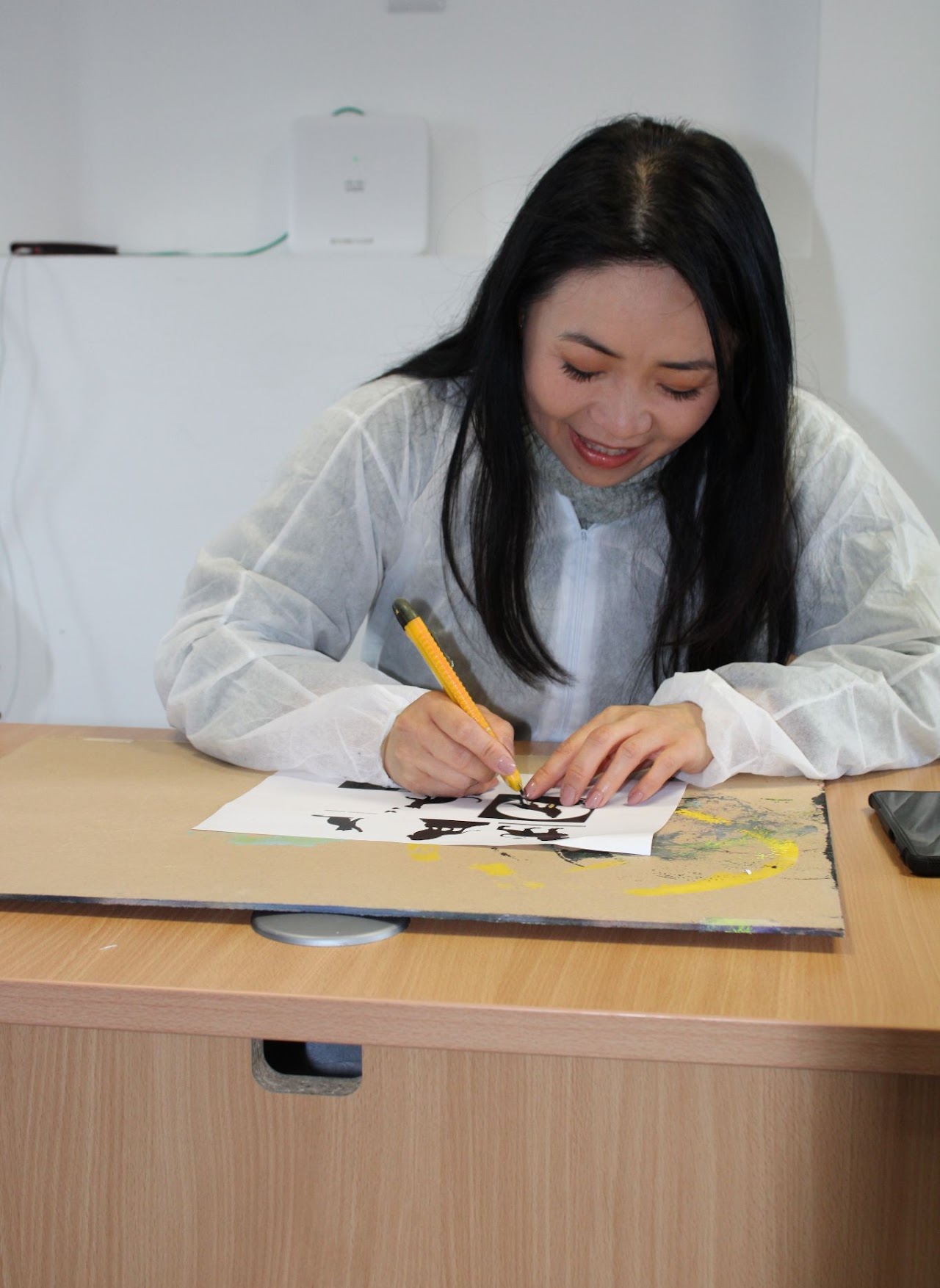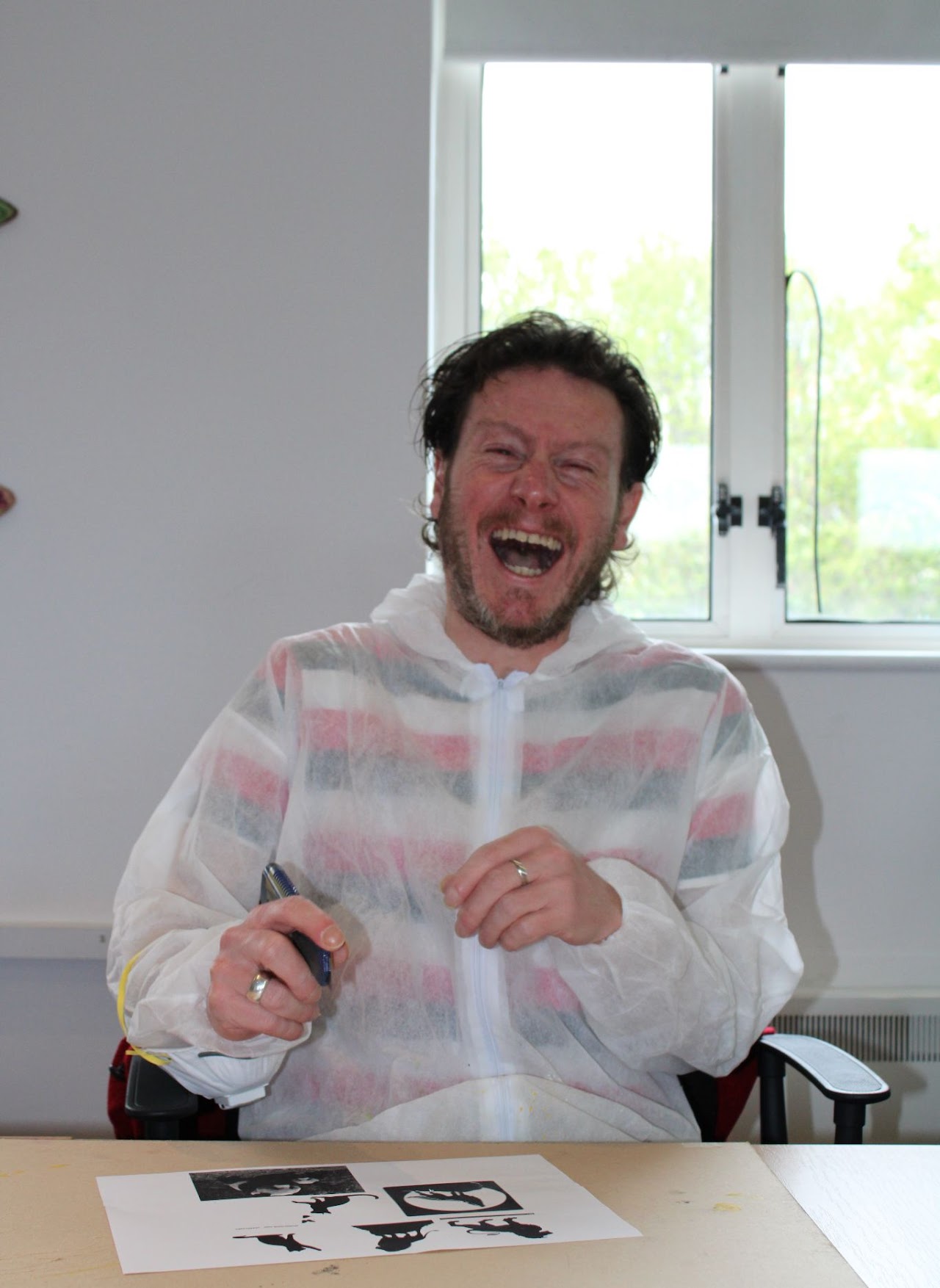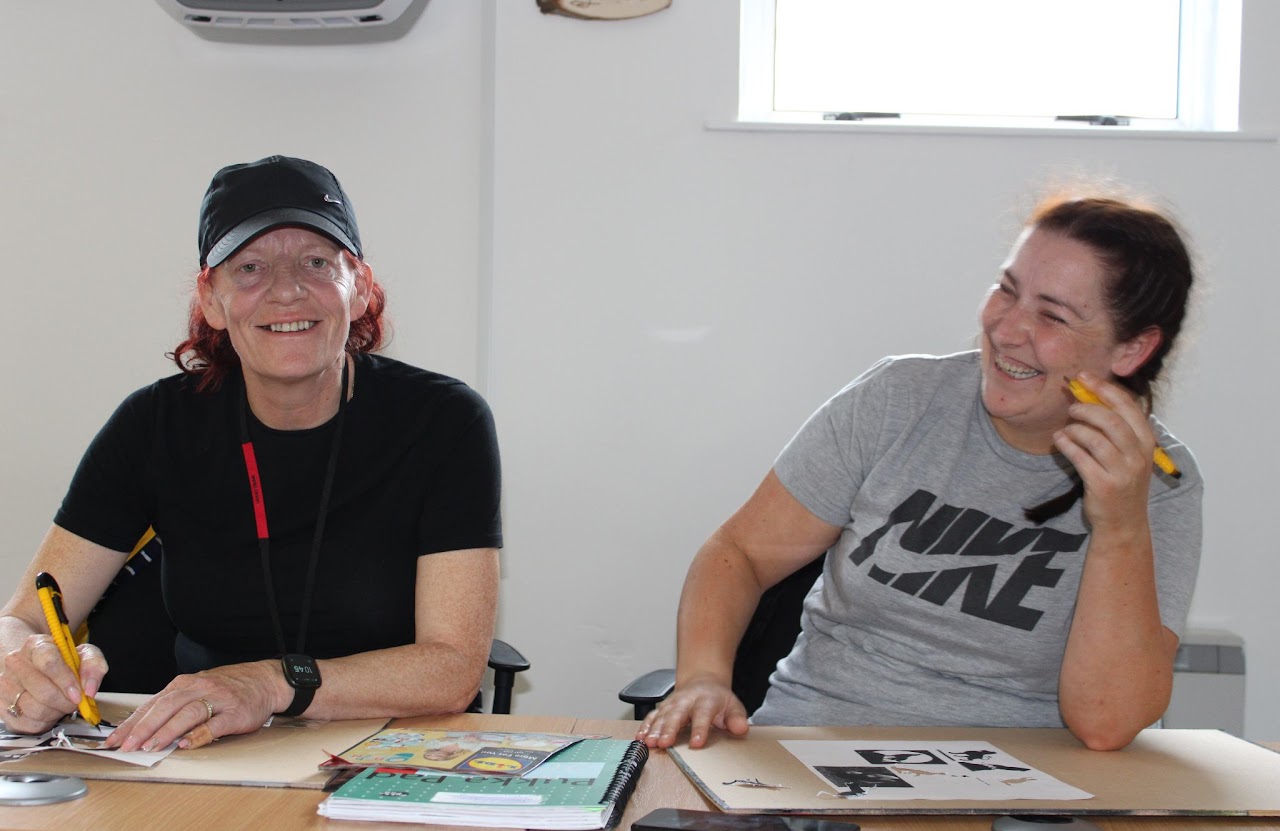 The group had fantastic weather for day one of the workshop and they walked out the back looking like trainee employees at a crime scene with their white overalls, gloves, masks and shoe covers.  The first day involved creating & cutting stencils, learning techniques, experimenting with colours & textures and creating the most amazing solar system.  When Hernán initially showed them what they would be doing I think they thought he was joking, but he wasn't. The learners could not believe their eyes when they saw their pieces coming together and the mixture of shock and pride at the final piece was brilliant.
The second day the learners had miserable weather but it didn't dampen their spirits as they were eager to see what Hernán had in store for them.  This workshop involved stencilling and creating the most amazing small canvas scenes with waterfalls, trees, wolves and pandas followed by large animal stencilling.  Again, the amazement and pride in what they created was fantastic.  Once their pieces were photographed for the Community Arts visual diary some of the learners brought pieces home to hang in their house and others kindly gifted pieces to the INOU Learning Hub to frame and hang around the building.  The photos really don't do the pieces justice, but we cannot wait to see them hung around the building.  The learners are also choosing one or two of the pieces to donate to Lourdes Day Care Centre, who they collaborated with on a book, in order to raise funds for the older members.