QQI Level 6 Information, Advice and Advocacy Practice
Information, Advice and Advocacy Practice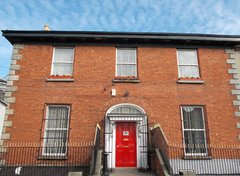 Venue: Araby House, 8 North Richmond Street, Dublin 1
Duration: 2 Days a month over a 5 month period
Cost for the full course is €500
Information, Advice and Advocacy - QQI Award
May 7th and 8th
May 28th and 29th
June 18th and 19th
July 9th and 10th
July 30th and 31st
This QQI Level 6 course will equip those who are considering Information provision and/or Advocacy as a career option with the skills, knowledge and confidence to become autonomous information and advocacy workers.
By the end of the programme, learners will have developed a broad knowledge of different advocacy methods and types. How to identify relevant supports and provide impartial information and advice.
Learners will also develop a range of life skills including self-confidence, self-awareness, problem solving, time and boundary management. Learners will identify the key strengths needed to bring to the role of information and advocacy provision.