Welfare Rights - QQI Award
Welfare Rights - QQI Award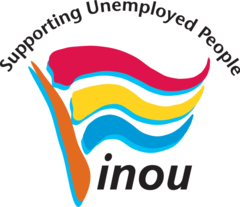 Welfare rights - QQI Award (2 days a month )
Monday 2nd November – Tuesday 3rd November
Time: 10am – 1pm
Place: Zoom – this programme will be delivered wholly online
Fee: €500
Sessions: Will take place every Monday and Tuesday morning. Ending on January 12th
Welfare Rights is a training course offered by the INOU targeted at information workers working with the unemployed and those distance from the labour market. Candidates who successfully complete the course and assignments will receive a QQI Level 6 certificate in Social and Civil Information. The general aim of Welfare Rights is for the candidate to become proficient in the knowledge and skills needed to deal professionally and skilfully with their clientele.
The course will equip those who are considering Information provision as a career option with the skills, knowledge and confidence to become autonomous information workers
Welfare rights looks extensively at the welfare system, housing provision, health services, the tax system and employment rights. The candidate will, upon completion of the course, have very detailed subject knowledge so that they may be able to deal with multifaceted and complicated queries.
Learners participating in the programme will be already working or looking to work in an information provision role. The module will help the candidate identify their own skills, strengths and weaknesses and how these may affect their role as an information provider. The work experience element carried out in their present organisation, will be used to help identify any issues and how they can be addressed.During that time the candidate will be able to take the theory learned in the classroom and put it into practice at their place of work.
Course Itinerary
Understanding the Issues that affect Unemployed Persons
Understanding the role of the information provider and being aware of your own strengths and limitations in the role
Irish Policy Making and Social Welfare Legislation
The Purpose of Welfare Rights Work
Social Welfare Payments including

Jobseekers Benefit/Allowance and work
Qualified Adults and work
Secondary Benefits and work
Disability Benefit/Allowance and Work
Invalidity Pension and Work
One Parent Family Payment and Work
Supplementary Allowance including

Entitlement Payments
Discretionary Payments
Rent Allowance
Rental Accommodation scheme
Family Income Supplement
Social Insurance and Tax Implications
Education and Training Options including

Education Grants
Community Employment
Industry Related Training
Training for Young People
Vocational Training Opportunities Scheme (VTOS)
Back to Education Allowance (BTEA)

Labour Market Integration Measures

Social Economy Programme
Revenue Job Assist
Back to Work Enterprise allowance (Area Enterprise Allowance)

Social Welfare Appeals System
Employment Law
Housing and Accommodation
Assessment Methods
Collection of Work 50%
Skills Demonstrations 50%
Presentation
Client Interview