Welfare Rights - QQI Award
Welfare Rights - QQI Award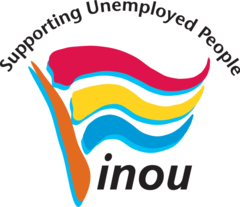 Welfare rights - QQI Award (2 days a month over 3 months plus 4 days in last month)
Next Course dates to be announced
Welfare Rights is a training course offered by the INOU targeted at information workers working with the unemployed and those distance from the labour market. Candidates who successfully complete the course and assignments will receive a QQI Award in Social and Civil Information. The general aim of Welfare Rights is for the candidate to become proficient in the knowledge and skills needed to deal professionally and skilfully with their clientele.
Welfare rights looks extensively at:
Provision of Health Services
The candidate will upon completion of the course have very detailed subject knowledge so that they may be able to deal with multifaceted and complicated queries.
The module will help the candidate identify their own skills, strengths and weaknesses and how these may affect their role as an information provider. The work experience element of the training will be used to help identify any issues and how they can be addressed.
A supervisor will be asked to verify the work experience.
Cost of this Course
Full fee for the course is €500
* This includes all materials and Certification fees.
Booking Form
If you wish to apply to do this course please click here to download the booking form.