JobsWatch: Laya Healthcare
Announced: November 27 2019
Overview
No of jobs:
80 total
Job title:
45 jobs = in the initial three clinics (Cherrywood, Galway and Limerick).
An additional 35 = with the addition of two more clinics to the network in 2022.
Jobs take effect:
About Laya Healthcare
"Laya Healthcare has announced plans to open a network of health and wellbeing clinics around the country. The first will open in Cherrywood in Dublin next month followed by another in Galway early in the new year and a third in Limerick in the summer. Much like the VHI clinics, it will provide urgent care services for the treatment of minor illness, minor surgical procedures, specialist consultant outpatient services, vaccinations and flu jabs."
CLICK HERE to read more on these jobs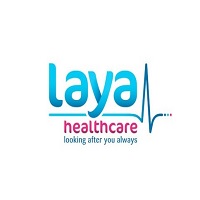 More Information