JobsWatch: Client Solutions
Announced: October 25 2019
Overview
No of jobs:
90
Job title:
90 jobs = Dublin and Cork.
Some of the new positions will be with their graduate employment scheme.
Jobs take effect:
Over the next three years.
About Client Solutions
"Client Solutions is a leading multinational professional IT services company, providing a broad range of solutions in strategy, digital, technology, and cloud. We help our clients maximise their performance and achieve their goals. Established in 1994, Client Solutions has a team of over 150 consultants. We have offices in Ireland (Cork and Dublin), Spain and Poland."
CLICK HERE to read more on these jobs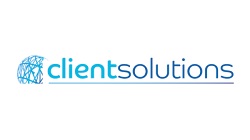 More Information